This is the new "DRUGS ARE A HELLUVA DRUGS" zine.
EDITION OF 10 COPIES.
when they are sold out, thats it.
hand made by Kilroy Savage in New Jersey.
much like the first issue it is packed with weird/occult/pornography/drug themed collages, images, photographs.
this issue also has a section of film photographs ive shot over the past year.
108 pages thick.
covers are 2 color letter-pressed, with 1 color screen print on top and hand written with whiteout.
consists of color and black and white pages.
comes with stickers and buttons/pins and 5 color print.
and 1 deco silver marker.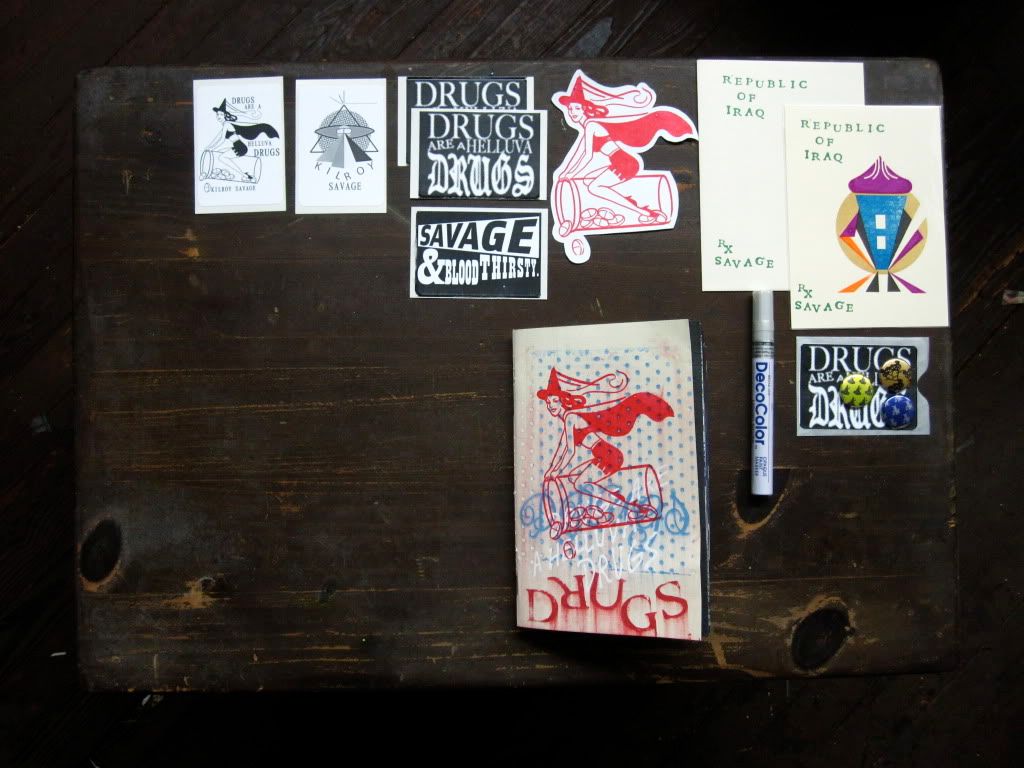 comes with everything you see.
here are a random selection of pages.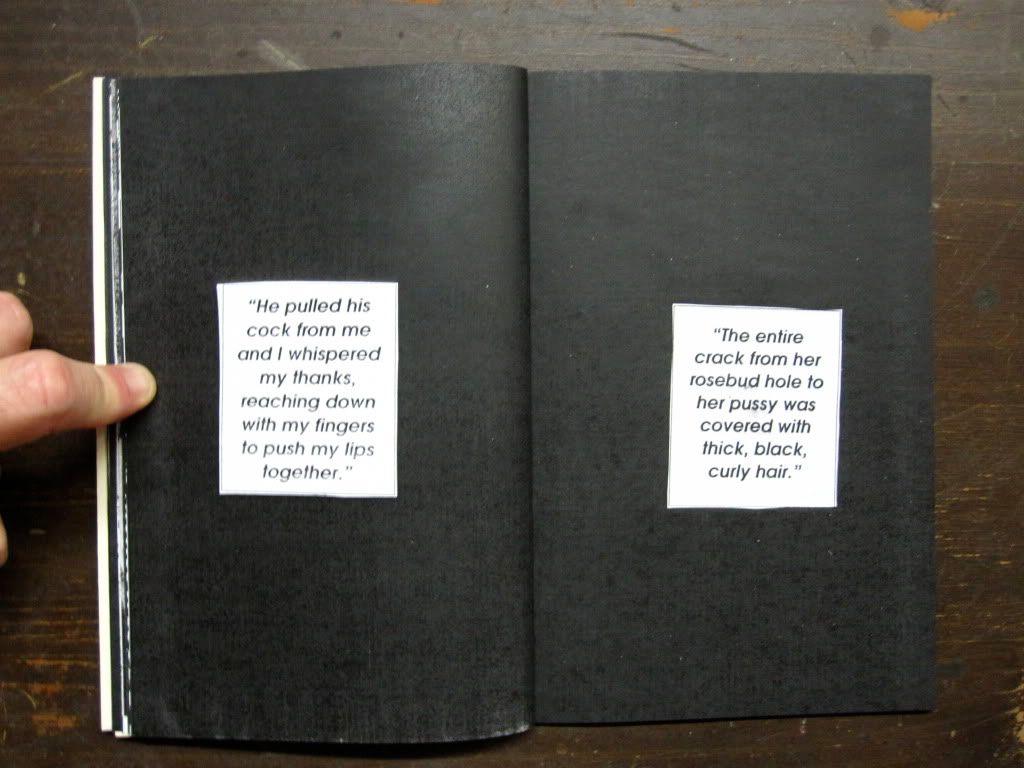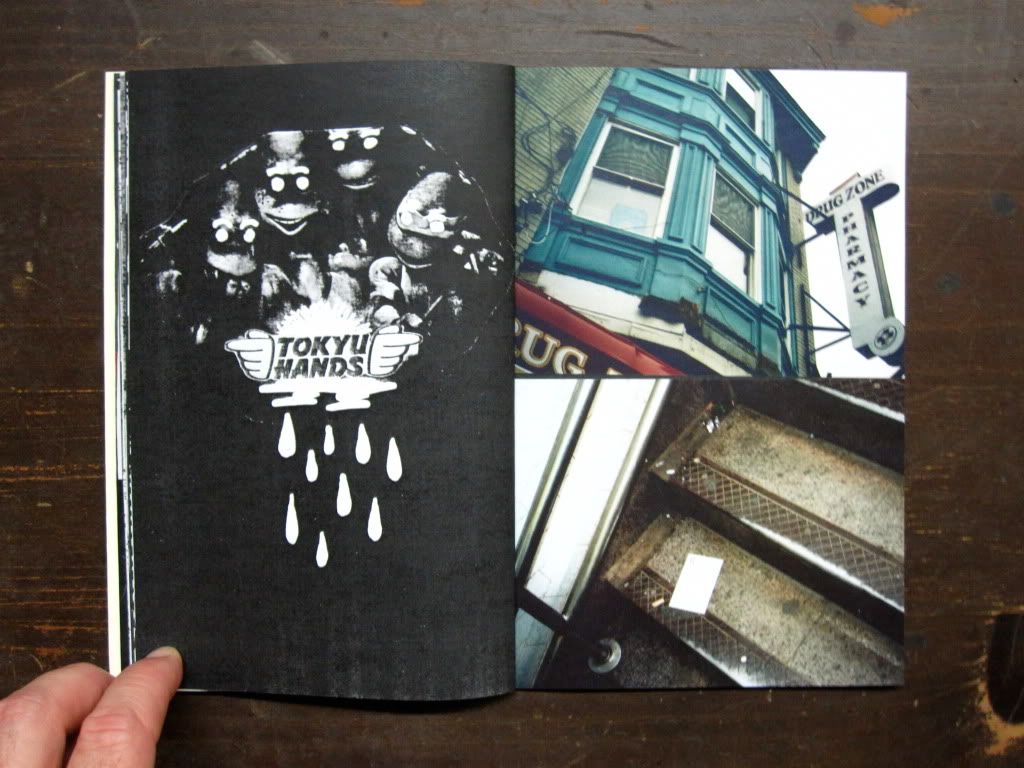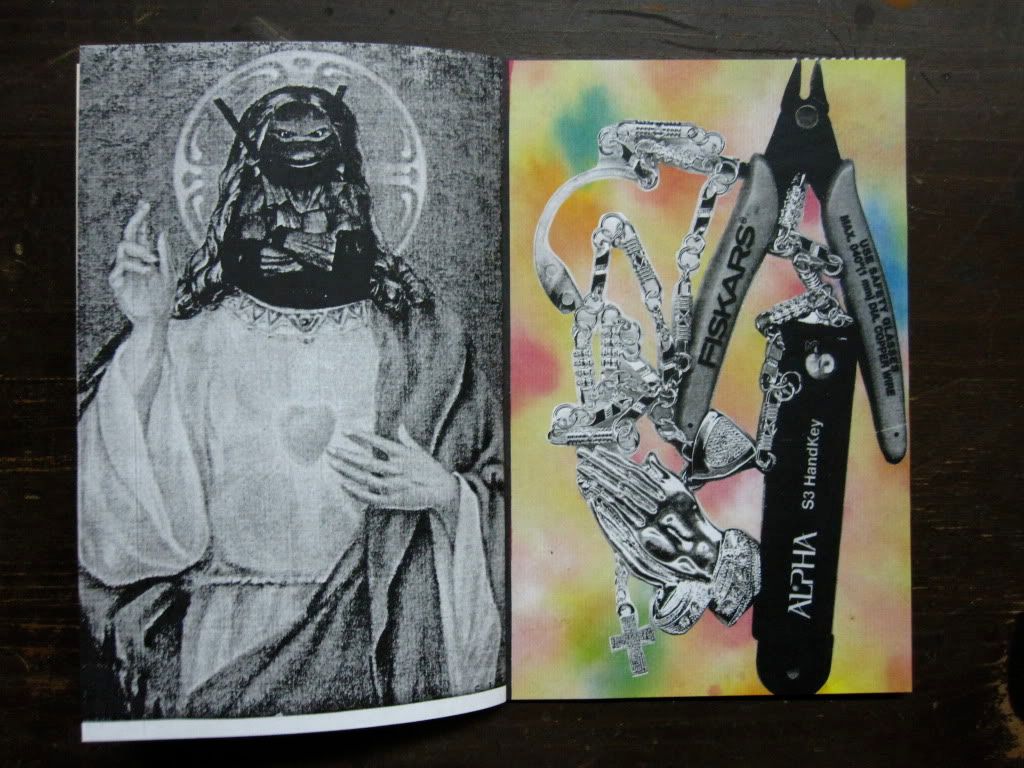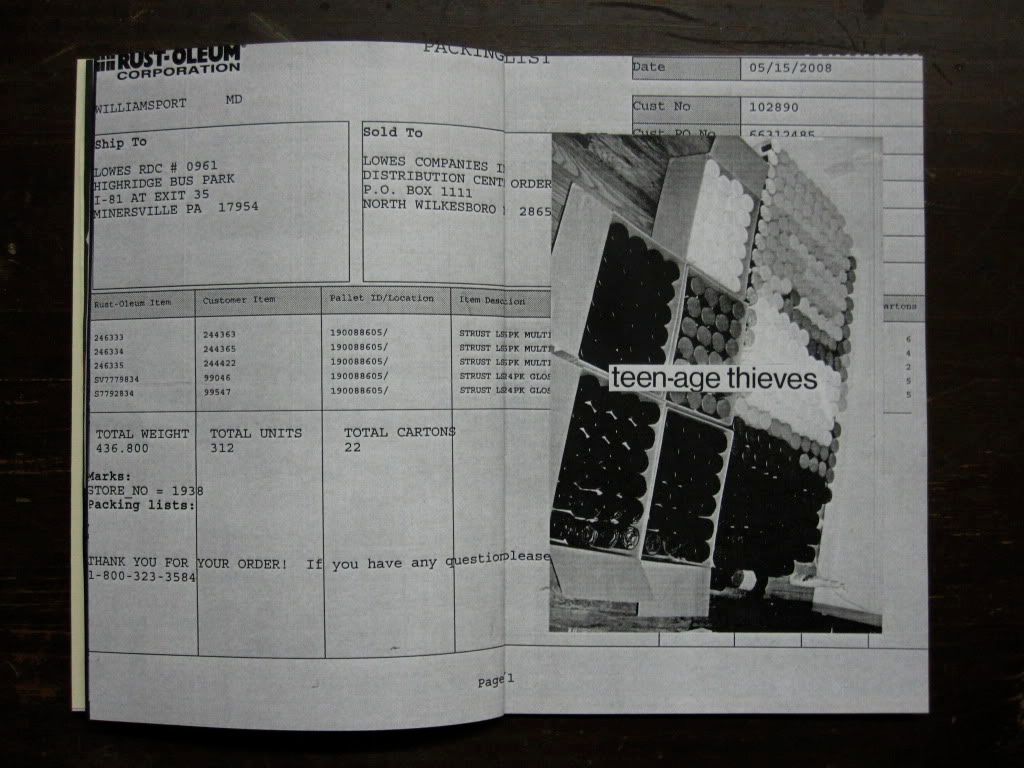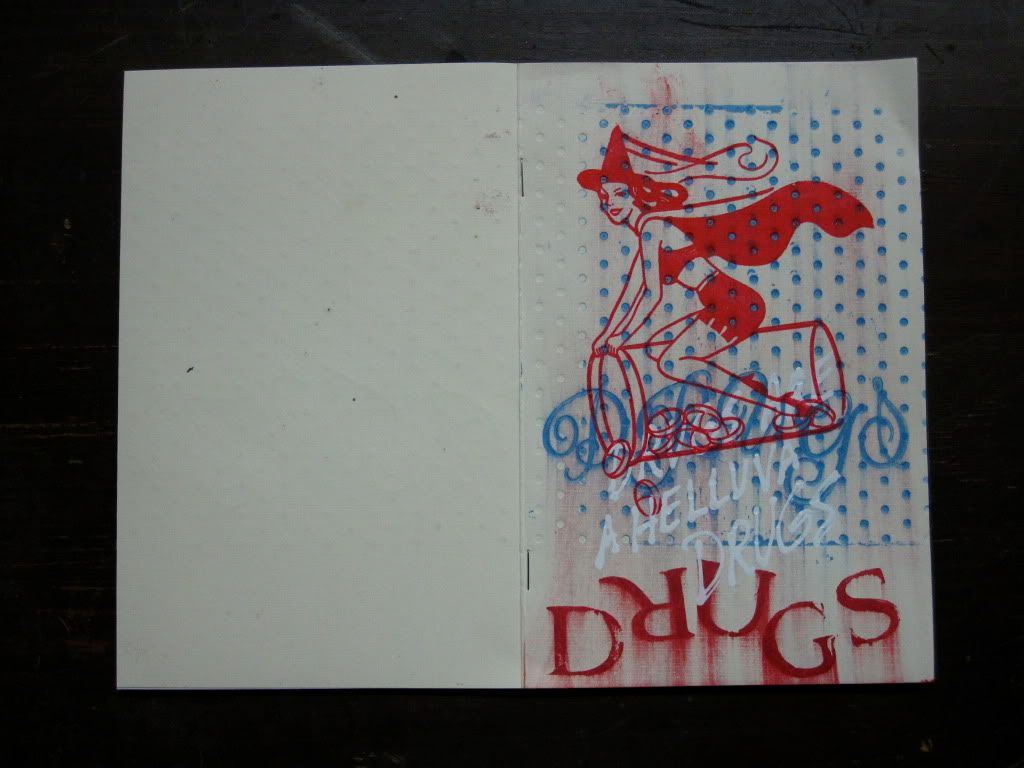 comes with hand pressed 1" buttons made with drug baggies.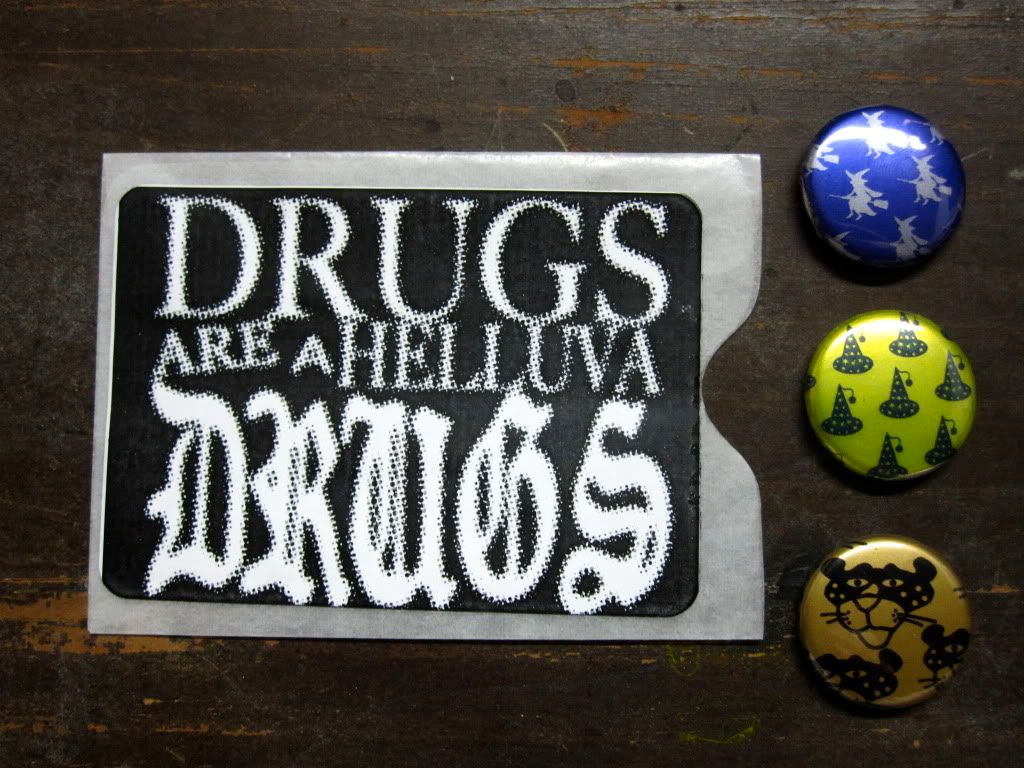 also comes with printed and silk screened stickers.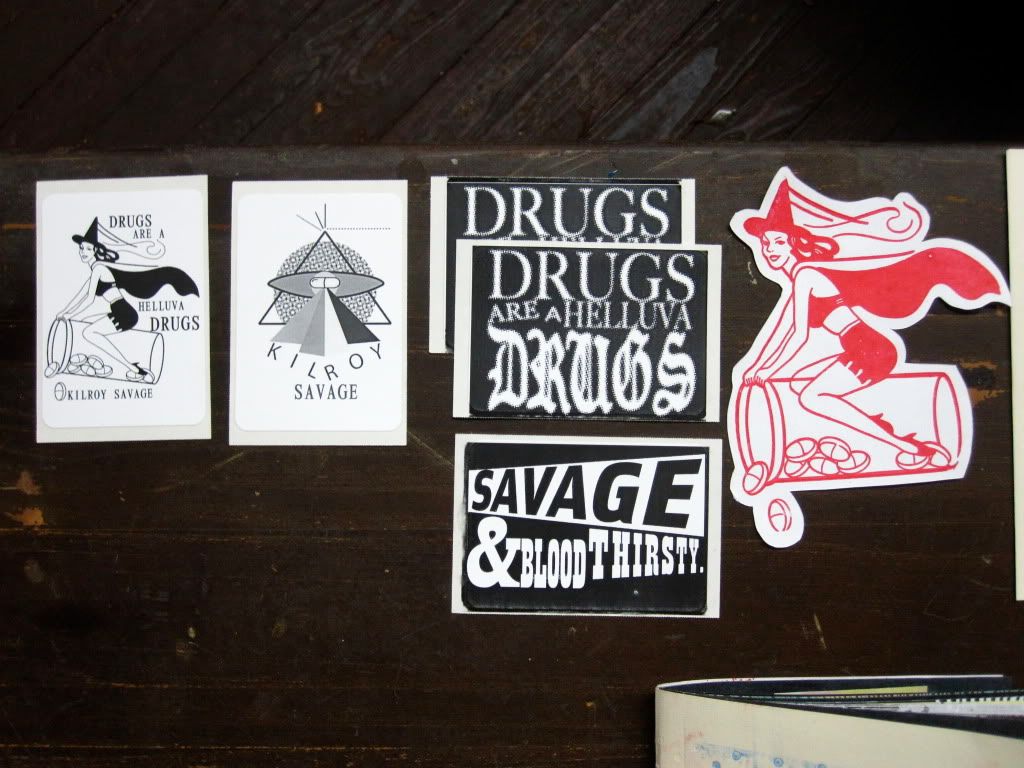 and limited iraq 5 color silk screened print.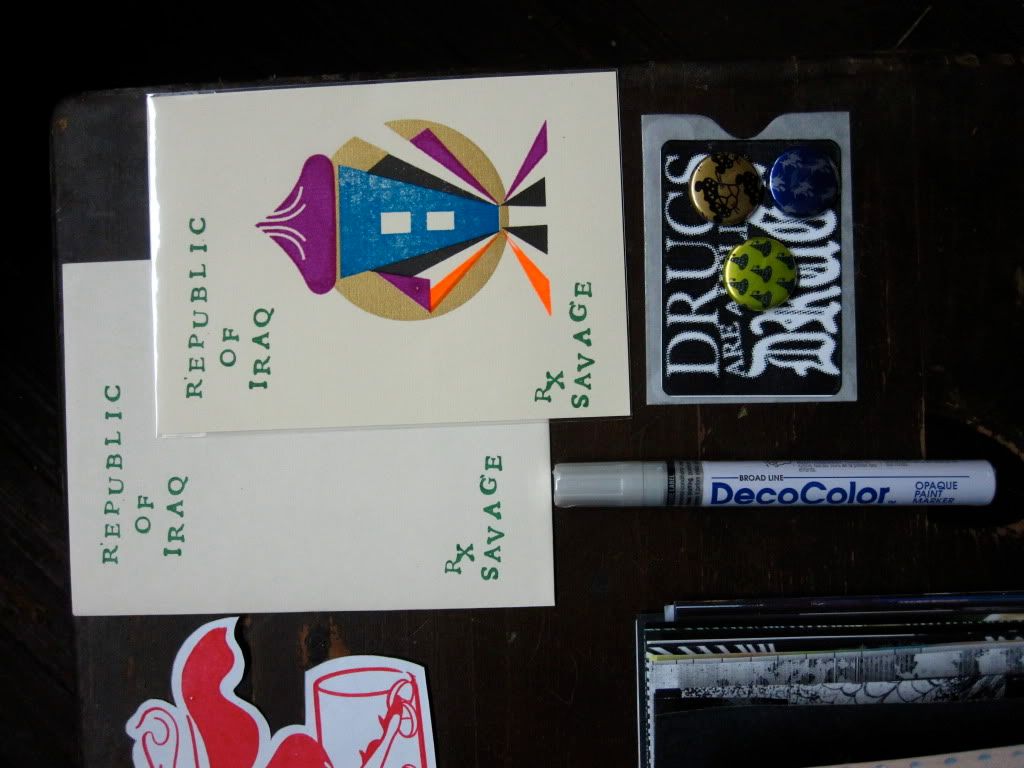 purchase available in "store" section to the right.
LIMITED EDITION OF 10 COPIES. when they are gone, theyre gone!
$20 to USA shipping included.
$23 to CANADA shipping included.
$26 to EVERYWHERE ELSE shipping included.
SOLD OUT.